Our Team

Our Naples, FL Location

Our Comfortable Patient Lounge

Our Comfortable Patient Lounge

AACD Accredited

People LOVE Us on Yelp!
SERVICES
Our patients say they feel like family when they visit us.

Isn't it time you treated yourself to an experience like that?

Come in and live the difference!

Park Family & Cosmetic Dentistry
690 Goodlette-Frank Road North
Naples, FL 34102


Dr. Huynh-Le
Dr. Mai Huynh-Le, DMD, MAGD received the The Academy of General Dentistry Mastership Award.
More...
Dr. Long
Dr. Long is the first Dentist in Collier County to receive AACD accreditation.
More...
Welcome to Park Family & Cosmetic Dentistry!
We are conveniently located in Naples, Florida, and offer high quality dental care for those who demand the very best for themselves and their loved ones. We are one of the largest dental practices in Naples, offering many years of experience in all types of dental procedures.

We also are the only dental practice in Naples with AACD accreditation - that's the American Academy of Cosmetic Dentistry. This prestigious designation requires a great deal of hard work to achieve, and tells you that you won't find a better choice for cosmetic dental procedures.

Stop on by and see what makes us different - we're here to make your smile the best it can be!
---
Top Tech in Dental Care: CT Scan - For a Better, Faster, More Accurate Diagnosis

The benefits of CT scanning to patients are many - CT scans provide more information to the dental care team than can be obtained using conventional dental x-rays. CT scans provide a greater level of detail in imagery, and can also provide superior image detail about bone and gum tissue. This leads to an earlier, more accurate diagnosis of conditions that may result in much more serious conditions in the future.
The level of radiation used in a digital CT scan is very low, and no radiation remains in a patient's body after a CT scan, which means a safer, better examination for you.
Ask us about CT scanning on your next visit - we may be able to diagnose impending conditions before they result in a loss of teeth, or bone, or gum tissue!
---
---
Invisalign
Are you looking to improve your smile with minimal interference in your daily life?

Don't want to deal with visible metal brackets and wires?

The Invisalign teeth straightening system may be just what you are looking for!

Invisalign takes a modern approach to straightening teeth by using a custom-made series of aligners created specifically for you. The aligners are made of smooth, comfortable plastic which will gradually and gently shift your teeth. Most people won't even notice you are straightening your teeth.

Did you know Dr. Long Huynh now offers Invisalign? Don't wait! Request an appointment today and get the smile you have always wanted.


---
Dental Insurance: The Facts
There are a lot of misconceptions about dental insurance. We have cleared up a number of them for you in this article, "Dental Insurance: The Facts."

A wonderful option we offer is CareCredit: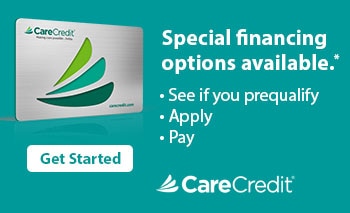 ---
You can tell we care!
At Park Family and Cosmetic Dentistry, we're determined to provide exceptional dental care for you and your family. We'll take time to listen and address all of your dental concerns, and create a treatment plan custom-made for you. Service, love, commitment, integrity and pride are our values and core beliefs. Our Team is committed to serve our loyal patients and providing the best dental care with a smile! We love what we do and it shows!
---
---
Our Dentists:

  Mai Huynh-Le, DMD, MBA, MAGD
  Long Huynh, DMD
  William Campbell, DMD
  Tamer Eshra, DDS
  Ana Scopu, DDS, MSc
  Elena Kan, DDS, MS
  Mat Mouritsen, DMD
  Miguel Jusino, DDS, MS

Hours:
Monday:  	  8:00am - 6:00pm
Tuesday:  	  8:00am - 5:00pm
Wednesday:     8:00am - 6:00pm
Thursday:  	  8:00am - 6:00pm
Friday:  		  9:00am - 5:00pm
Saturday: 	  9:00am - 3:00pm
Address:

  Park Family & Cosmetic Dentistry  
  690 Goodlette-Frank Road North  
  Naples, FL 34102
	

		Phone: (239) 206-1500
		Fax:       239-427-1084
	
Appointments:
We're working hard to make everything easy for you... now, you can
request an appointment online!
Location:
Our office is located in Naples, FL, one-half mile south of Coastland Mall. (see map, below)