Meet Dr. Tamer Eshra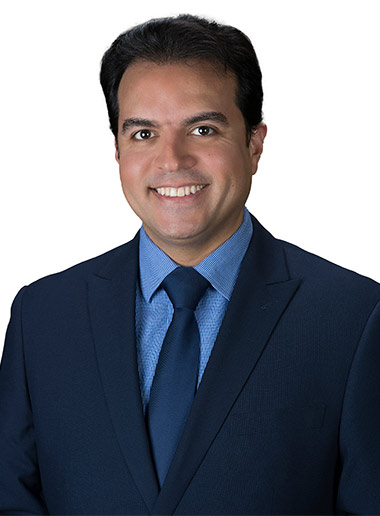 At the age of 18, Dr. Tamer Eshra achieved a black belt in karate, mastering the art of both physical and mental discipline. He went on to apply this level of discipline to a rigorous academic and professional journey embodying his dedication to best practices in oral health, aesthetics, and patient comfort. In the process, he has mastered a wide range of oral care techniques, including bone augmentation, sinus lift, and microneedling facial rejuvenation treatment.
Dr. Eshra is passionate about creating beautiful, natural-looking smiles for his patients. His approach to cosmetic dentistry combines artistry with a deep understanding of dental function to create long-lasting treatments that are both visually appealing and fully functional.
The foundation of his practice, though, is his relationship with his patients. Recognizing that a dentist's work is more than just fixing teeth, Dr. Eshra focuses on building trust, understanding each individual's needs, and working collaboratively to achieve optimal oral health while creating a comfortable environment for his patients.
Outside of the office, you'll find Dr. Eshra spending time with his family, traveling, or connecting with nature through fishing, one of his favorite pastimes.
Credentials
Doctor of Dental Surgery (DDS), Columbia University College of Dental Medicine
Certified, nSequence Immediate Full Arch Rehabilitation
Fellow, Misch Implant Institute
Certified, IV & oral conscious sedation
Certified Invisalign provider
Certified hybrid denture provider
Memberships
Platinum Member, Pikos Surgical Institute
American Academy of Laser Dentistry