Alissa Campbell, Dental Hygienist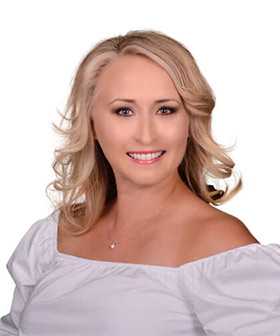 As a child, Alissa Campbell loved getting her teeth cleaned so much that by sixth grade, she knew a career in dental hygiene was the right fit for her. She began work as a dental assistant in 2004 and graduated from dental hygiene school in 2010, when she began two years of service as Vice President of the Manatee/Sarasota Dental Hygienists' Association. Alissa has a heart for patients who suffer from dental anxiety and is quick to offer a compassionate and empathetic hand to help them through their fears.
Having loved Naples as a teenager, Alissa is living her dream here now with her husband — Dr. William Campbell, one of our general dentists — and their two boys. She values time with family and friends and enjoys cooking and traveling.
Click here to return to the team page.