Ayleen Mora, Dental Hygienist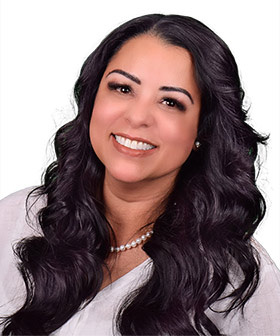 Ayleen Mora graduated from the dental hygiene program at the Miami Dade College Medical Campus in 2017. Since then, she has applied her passion for teeth and oral health to providing the highest level of care and comfort to her patients. Understanding the important role a smile plays in creating positive first impressions, Ayleen is dedicated to maintaining the beauty of her patients' smiles. She treasures the opportunity to build relationships with her patients and be part of such a supportive professional team — and family — at Park Family and Cosmetic Dentistry. Originally from Cuba, Ayleen now resides in Naples. She is married and loves to spending time with her family as well as traveling, reading, and dancing.
Click here to return to the team page.