Heather Boe, HR Specialist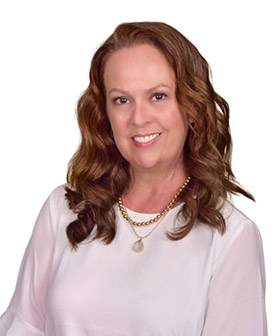 After graduating high school, Heather Boe got her start in dentistry by working as an assistant to the first orthodontist in Naples. From this experience, she discovered that she loved helping people in this capacity and decided to become a dental hygienist. In her career, she has always found incredible reward in developing meaningful relationships with her patients and seeing them improve their oral health. As our HR Specialist, Heather now primarily serves our team members and cherishes the one day a week she still reserves for helping patients.
Born and raised in beautiful Naples, Heather feels quite at home here with her beloved, Bill, and their pets — a dog named Jack and a horse named Champion. She loves taking in all the various activities Naples has to offer as well as living so close to family. In her free time, Heather enjoys spending time in the peaceful outdoors, whether swimming at the beach, four-wheeling, or wildlife watching.

Click here to return to the team page.